Giving is always a pleasure to me because it makes someone else happy! And because I like most of my homemade gifts, I thought of something super nice with UHU and tested a DIY screenprint with UHU glue as part of the #sayitwithuhu campaign.
With screen printing you can print beautiful motifs on fabrics, ideally cotton. The idea to give away a bunch of flowers in a self-printed bag is great – the perfect personal touch. Anyway, the fabric bag is back in fashion, because it is just sustainable, practical and super stylish. It's a good idea to give a nice person a nice printed bag, which you can use directly for the shopping.
I really like it when you can make something special out of simple materials like glue, old tights and an embroidery hoop. For example, I can imagine the cloth bag with the initials of the recipient. Or with a nice saying or a very personal message! Let your creativity run free. Homemade gifts are always Great because they are heartfelt and personal. Who would not be happy about such a gift? ?
DIY SCREEN PRINT GUIDE WITH ADHESIVE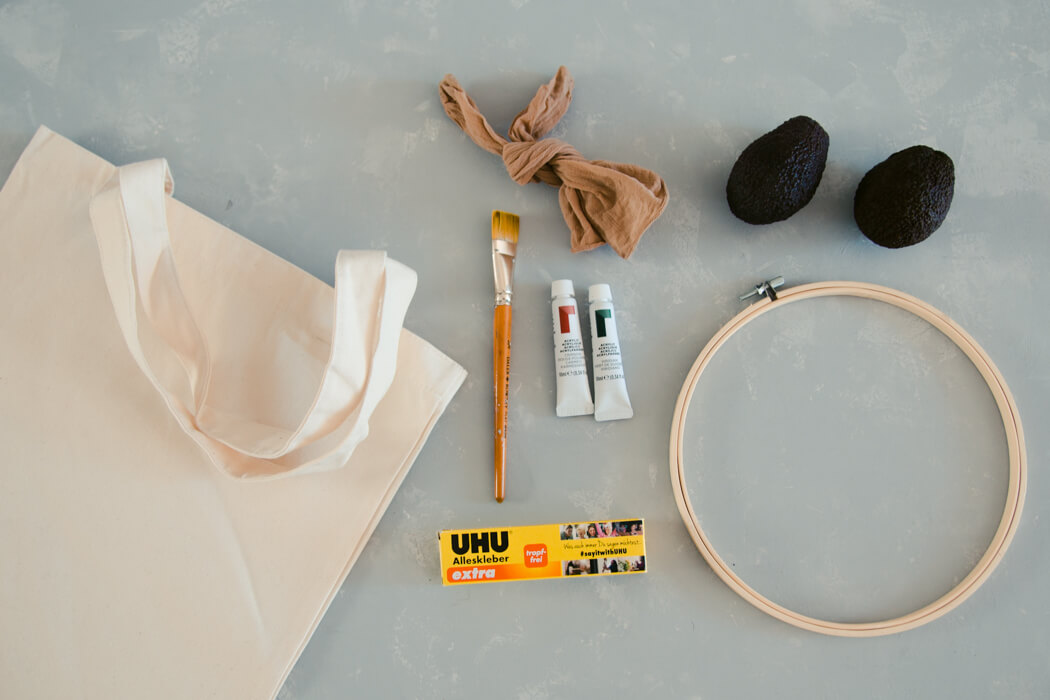 In order to be able to make silkscreen prints with glue, you need:
Sheer pantyhose or stockings in nude
paper
Piece of cardboard
I have additionally dyed my bag pink – with avocados ? You will find more information below.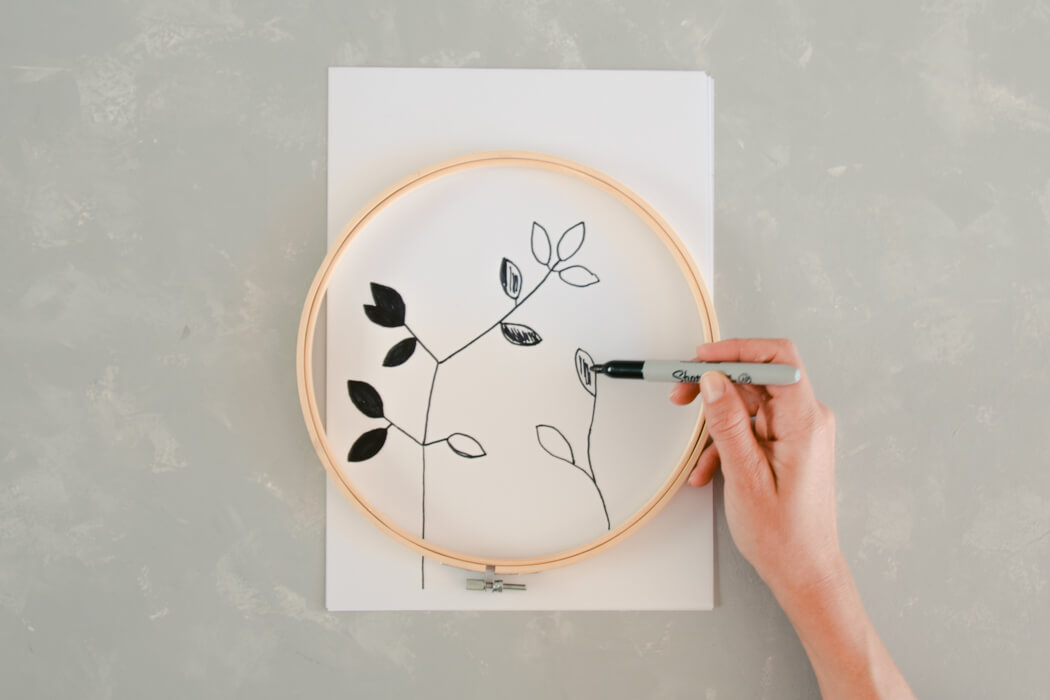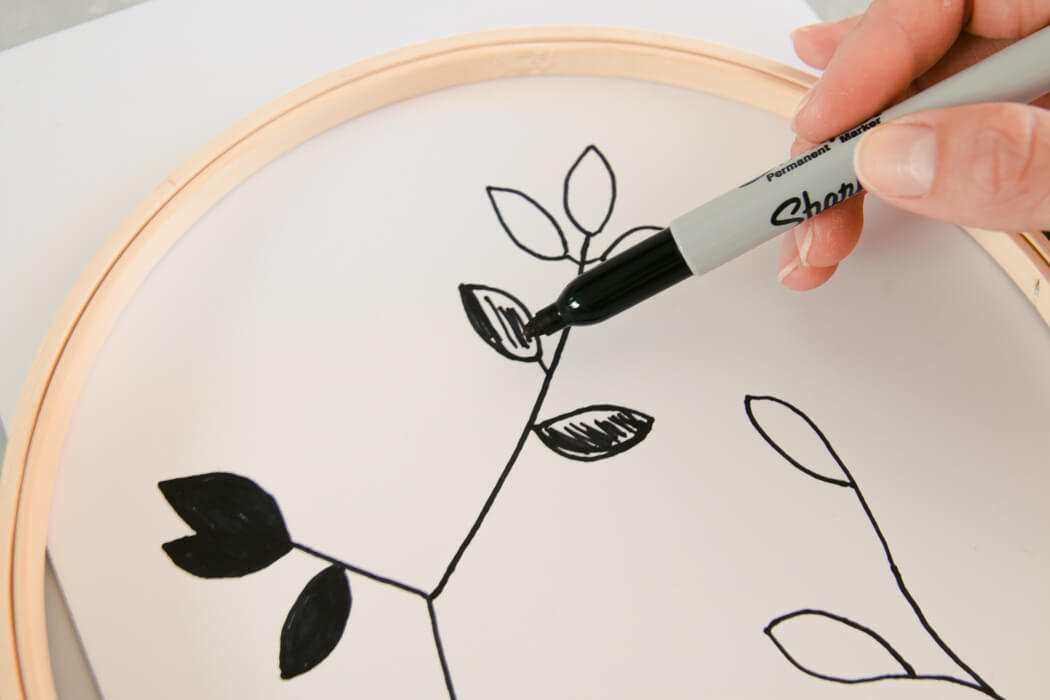 At first that will be imagewhich you want to transfer later on the bag, on a sheet of paper mapped out, Of course you can also look for a nice pattern or picture online ? The picture should be the size of the hoop or be smaller. I opted for a simple leaf pattern that is quite filigree. You should make sure that it is not too filigree, otherwise you may have difficulties printing.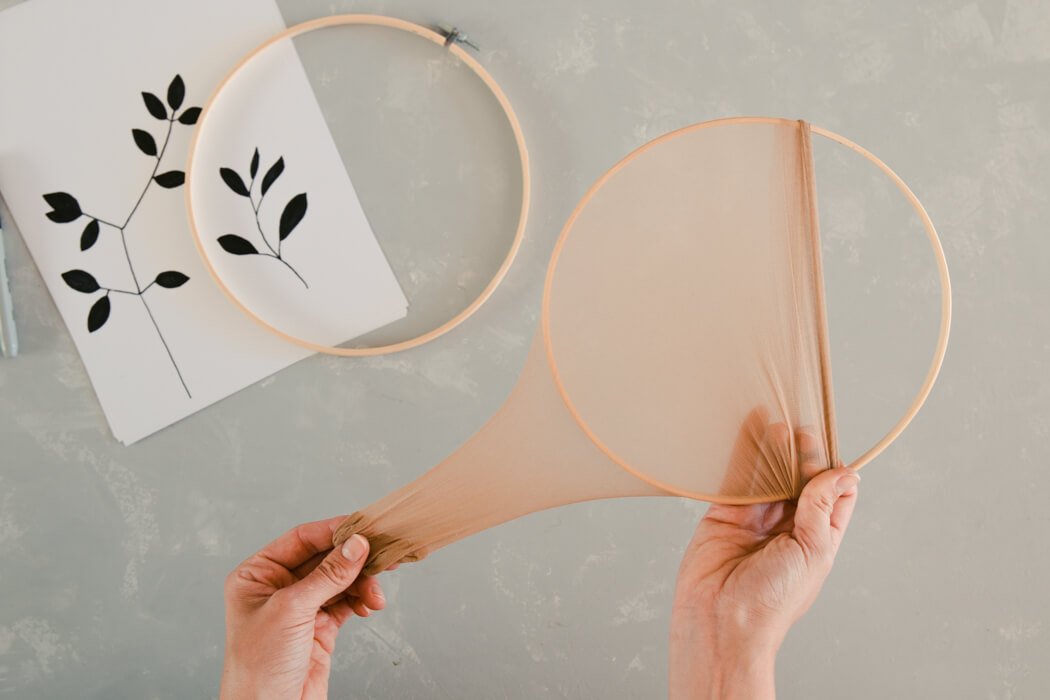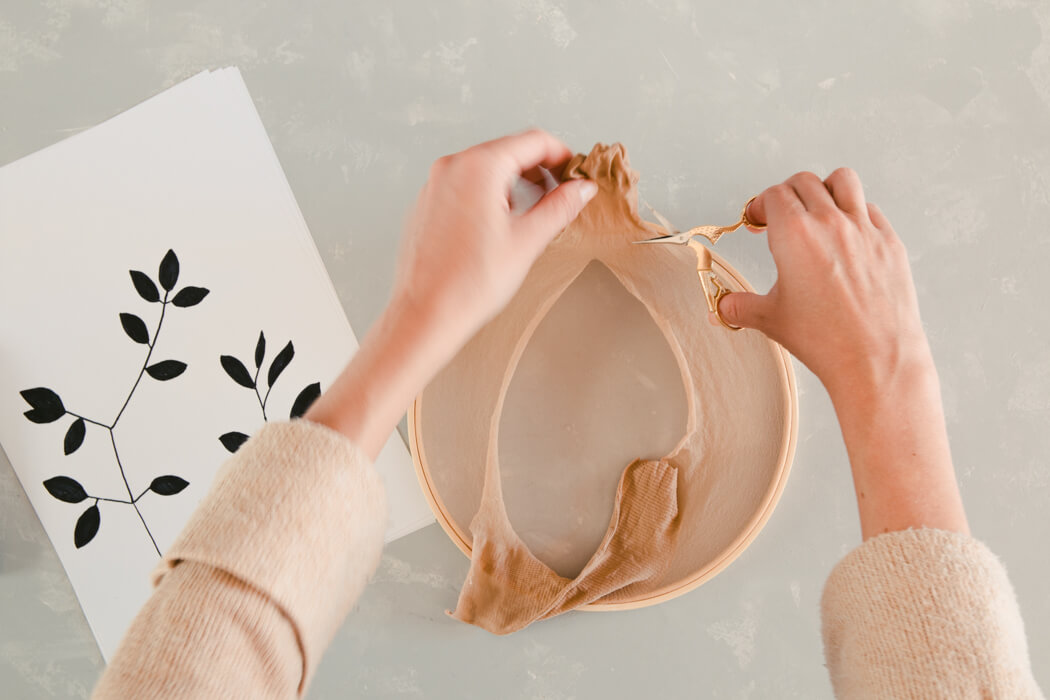 Pull that Fine stocking over the inner ring of the hoop, tightens the hoop well, and then cuts the stocking on one side. The sock will serve as your silk-screen base afterwards.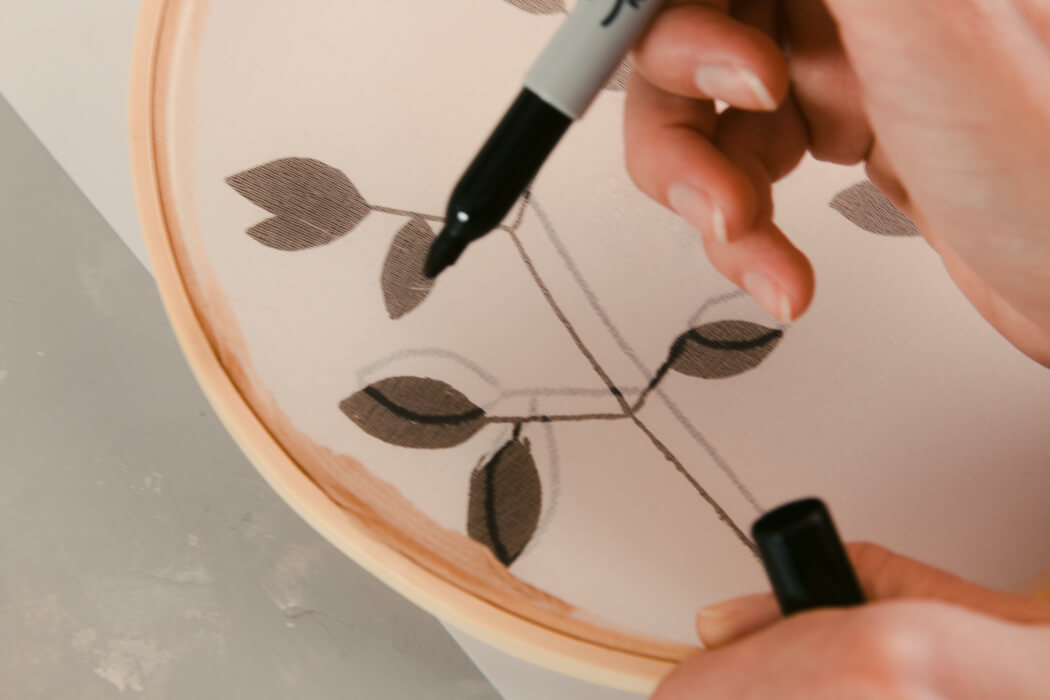 Now you can do that templatethat you previously marked or printed on paper with the black marker transferred to the fine stocking, I only traced the outlines of the leaves, because the inside of the leaves should be colored at the end.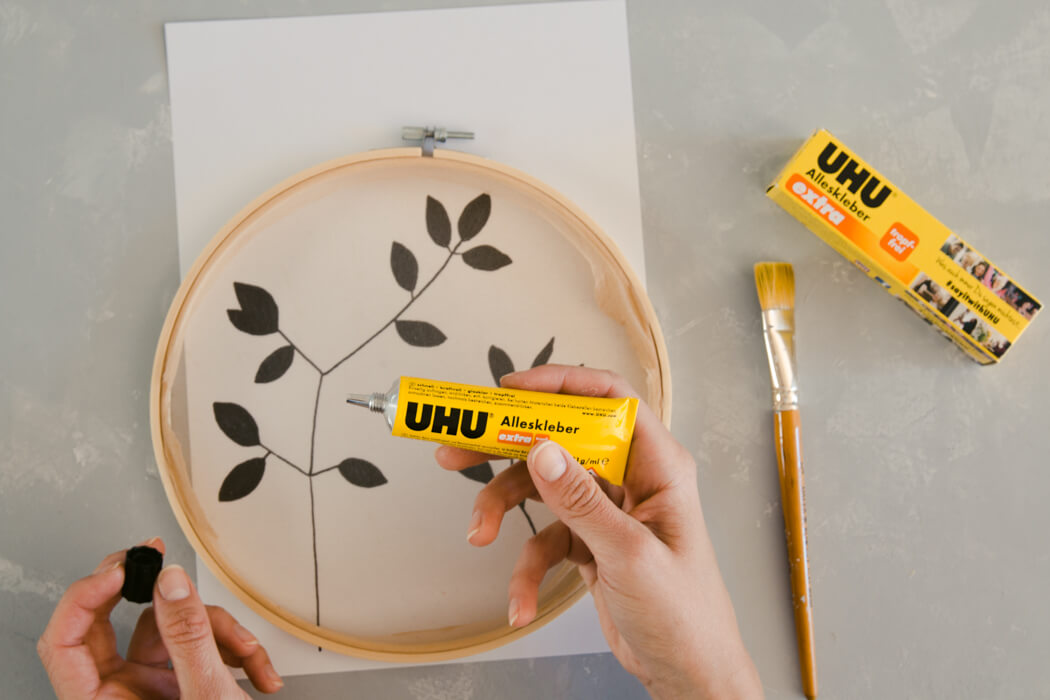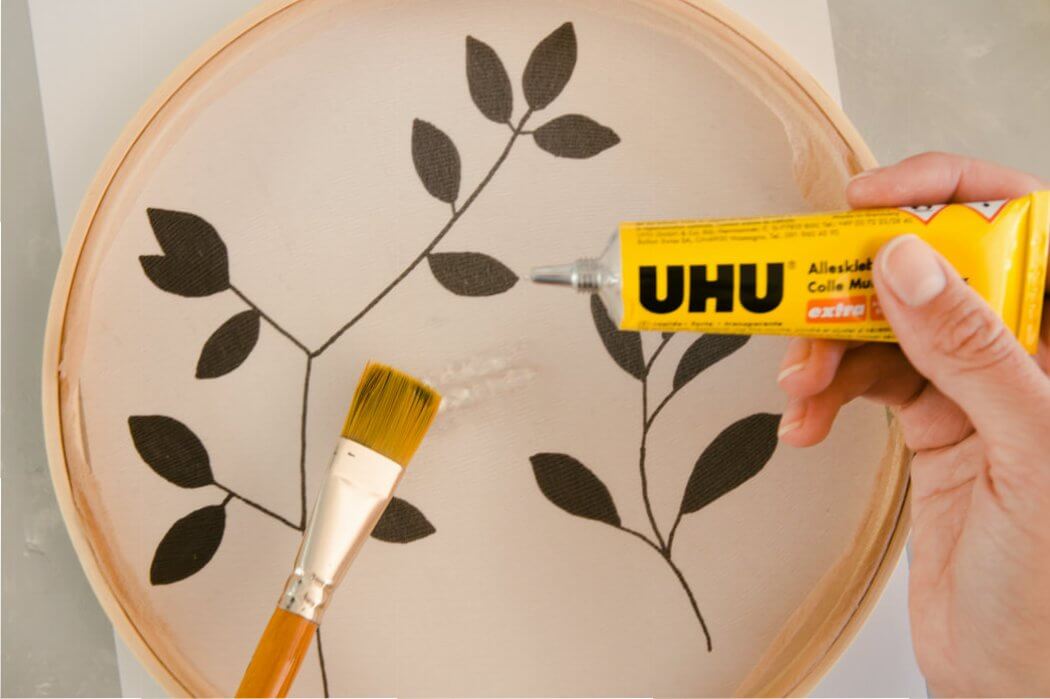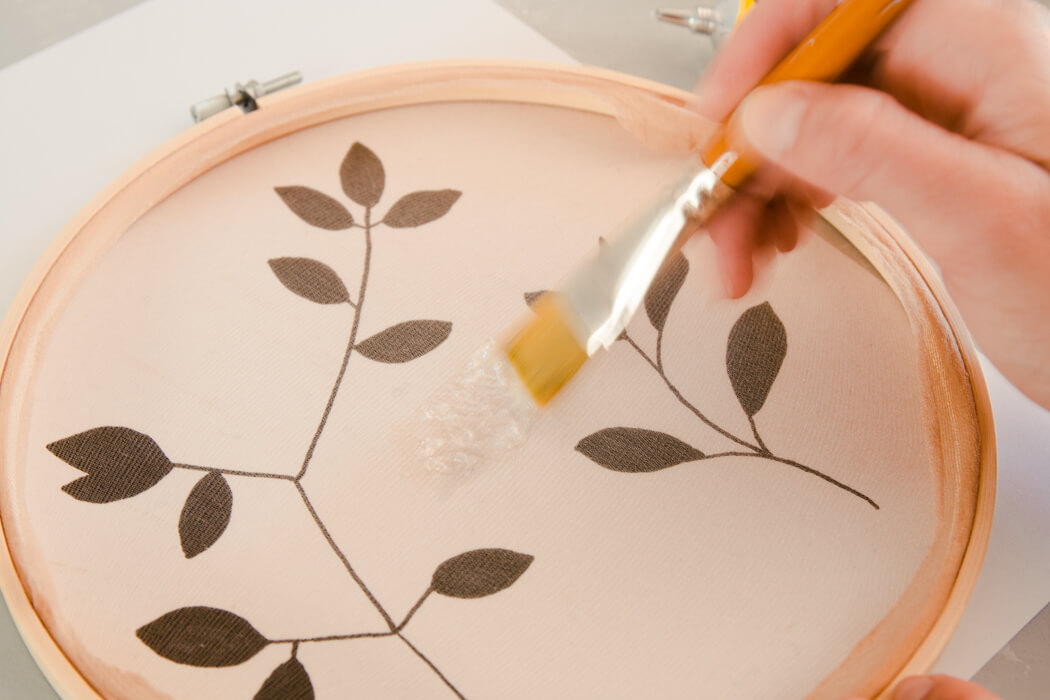 Grab the glue now. I have the UHU all-purpose adhesive extra used, because it can be easily spread on the fine stocking. With the Glue all Places sealed that Not to be printed, Conversely, you have to omit all the places that are supposed to be colored in retrospect.
The whole thing hardens at the end, so you can use it like a stamp again and again, and so for example, can print T-shirts!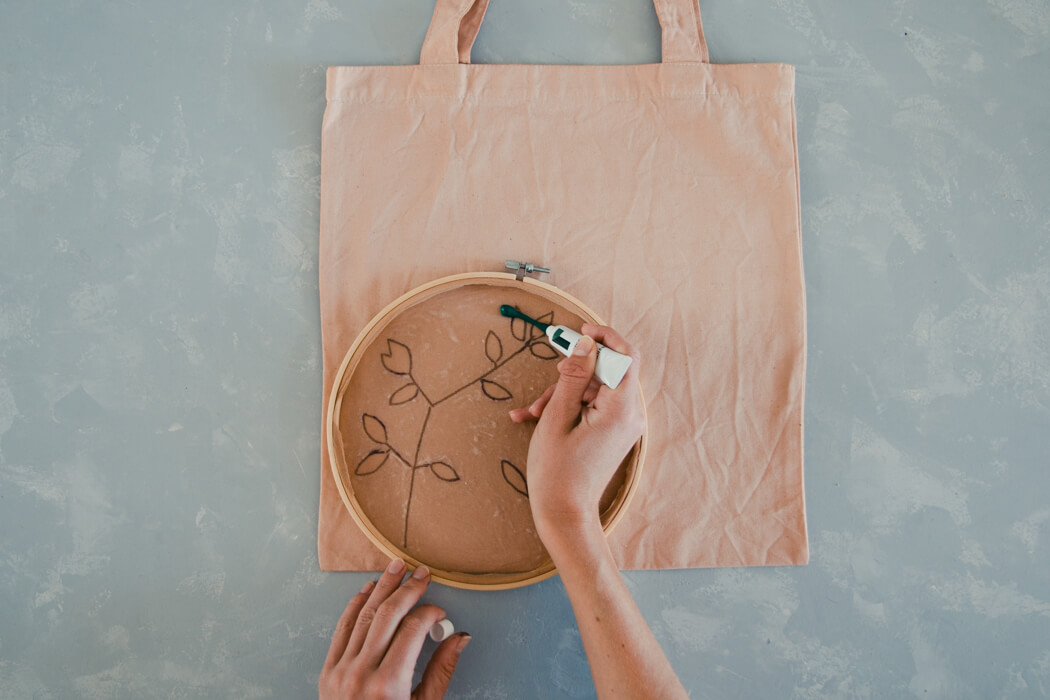 Wear it now colour on. I simply used acrylic paint to print.
Be sure to hold the hoop well so it does not slip during the printing process. By the glue now the places are sealed, which should get no color. I chose a rich dark green to make a nice contrast to the pink bag.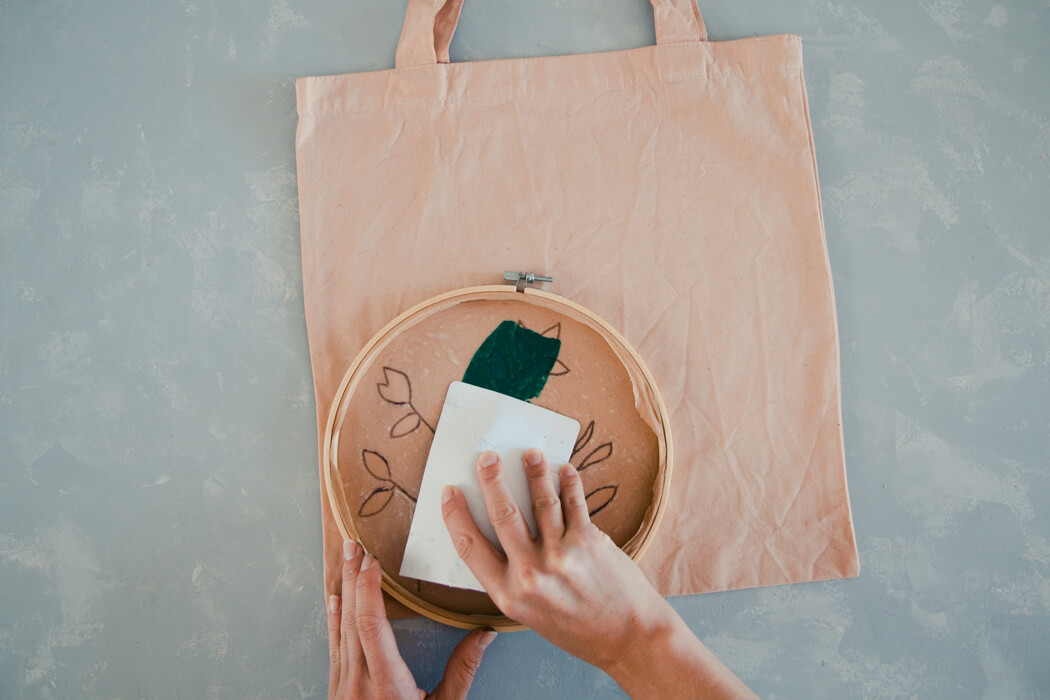 Now take a piece of cardboard and distributes the coloras we know it from screen printing. Be careful that nothing slips. Spread enough paint on the areas you want printed on, and spread them well with the cardboard.
Let it dry well then. I think the result has become really nice and still think about who I can make a pleasure with the fabric bag ? I'm very curious what you realize for great projects. Share your results under the hashtag #sayitwithuhu on Instagram. There you will also find other creative ideas from other DIY bloggers, which should inspire you to make a special treat with small attentions. So have a look!
COLORING WITH AVOCADO SHELL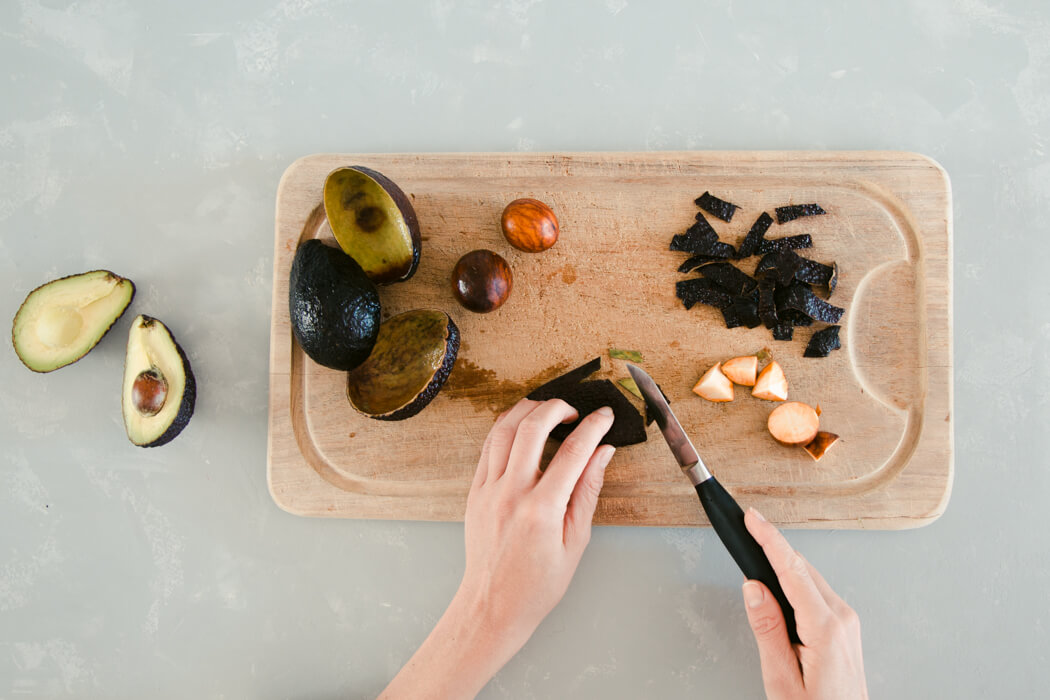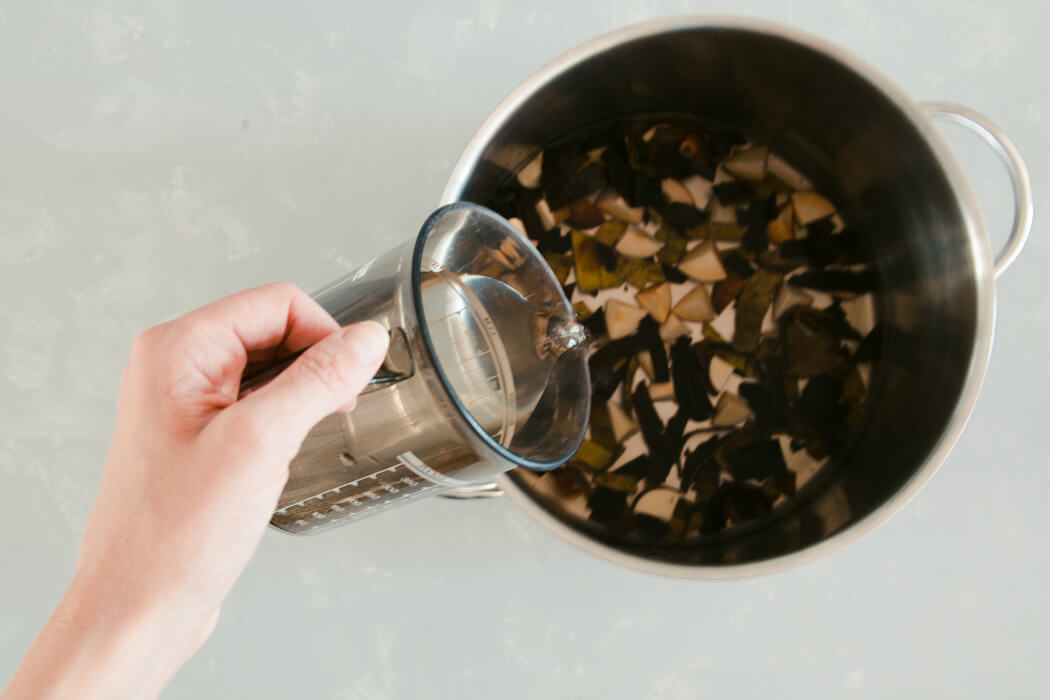 The trick to dye with avocado, I had discovered online and thought that would fit very well with this DIY! I had seen really nice pink-colored results. So I boiled some avocado peels with water and put the cloth bag in a large bowl in the brew. It is important to move the fabric that you want to dye over and over again, so that the paint can spread evenly and does not become stained.
I let the whole thing go well and think it's a really nice pink tone that came out of it! With the green of the DIY silkscreen it gives a very cool contrast!
This article was created in cooperation with UHU.
The contribution DIY SCREEN PRINTING WITHOUT SIEB – MAKING SCREEN PRINT WITH ADHESIVE YOURSELF first appeared Linda loves … DIY BLOG,