You have in the closet a few parts that are still in top shot, but which lack that certain something? Then fabfabstickers is just right for you. We asked Susanne our 7 questions.
What did you imagine differently before you had children?
The many cozy moments. For example, sitting in a cafe with the kids, having a relaxed coffee and talking to other mums, or just browsing through a magazine on the couch – that's completely different with my whirlwinds. Mostly a glass is always knocked over when we sit in a bar or cafe or other disasters happen. Nevertheless, I do not want to trade with before – I experience now as a mom a much more intense and happier time.
How would you describe your parenting style?
My carefree childhood and my mother's style of education influenced me quite a bit. It is exactly this relaxed, humorous, understanding and respectful way that I have learned from her that I now pass on to my children. Being a good role model for them is very important to me.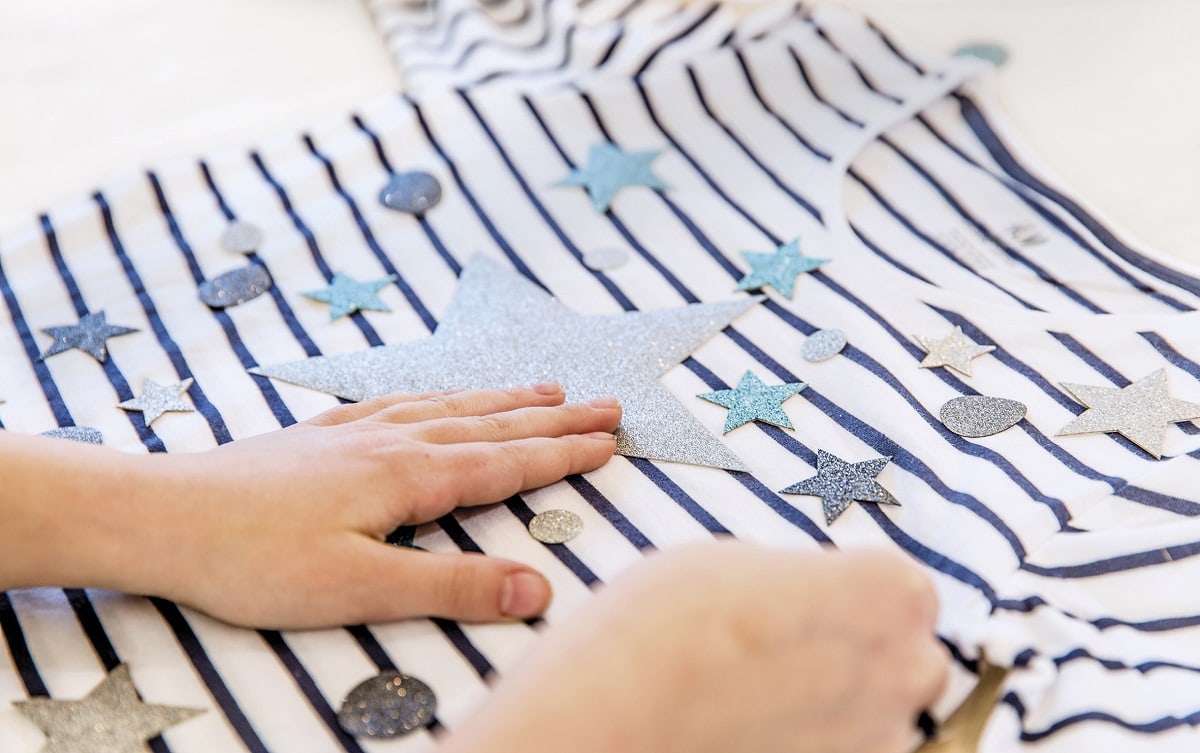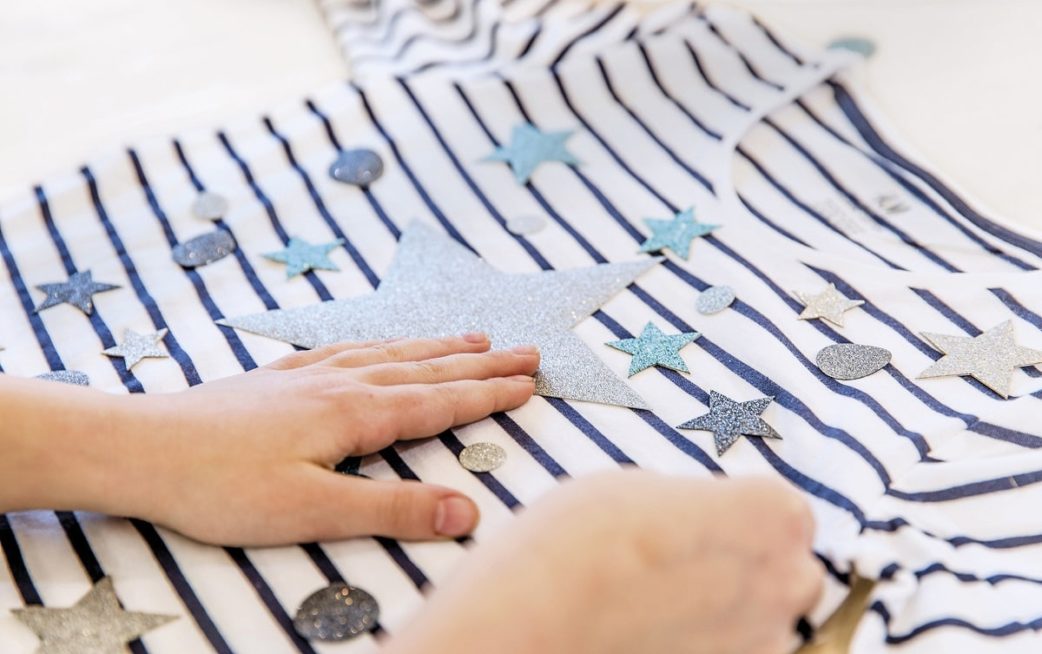 What do you most like to do when you are without children?
When I'm not working, I like grabbing a girlfriend for coffee or reading a few magazines in my giant armchairs or swimming.
What do your children find really stupid about you?
My boys think it's very stupid if I give them "clever-mum-tips" for your leisure time activities (somehow you have to distract them from the whole media-games madness). My girls just spontaneously think about combing their hair – they both think it's stupid.
What's the best thing about living with children?
The light-heartedness, the many beautiful pictures and letters, the laughter, the crazy, fresh and creative way and just the many, funny and intimate moments with them.
What is your favorite family recipe?
Mostly we have to go fast while cooking. My husband is responsible for the delicious crepes and I for the tortellini with herb-garlic-cream sauce, on it toasted pine nuts with fresh Parmesan – sometimes with shrimp.
What are your favorite company recommendations?
A lot with the kids out in the fresh air, to Schifferl drive on the Chiemsee and of course from time to time again the zoo Hellabrunn.
Besides, we wanted Susanne to do something about her project fabfabstickers knowledge.
Tell us about your heart project
My idea is to develop something that inspires creativity, encourages and fun, and at the same time gives a beautiful, individual design. And that for children as well as for the parents. Among other things, sustainability is important to me, to redesign old favorites with the fabfabstickers products instead of throwing them away.
What would you give others who want to start a project themselves?
Very important is perseverance. I was often in situations where I did not feel like doing all the work, some things did not go that way and that was why I was frustrated. One often forgets what one has already built up great things in this time. And that's why it's so special not to give up and have a goal in mind.
Which beginner mistakes would you not make again?
At the very beginning you are so euphoric and think you have to accept all the advice of many people. Then comes the danger of getting bogged down with too much input and no longer having a clear view. You should always listen to yourself and let your heart speak. After all, it's also a heart project.
You want to read more interviews? Then please along here: